We are pleased to welcome you in a comfortable environment where we make sure that you feel at home at every moment of your stay. You can book your accommodation directly through our site.

Hotel Royal is located in Obrenovac, 1.3km from the large park in the city center, and is 30km from Belgrade and 38km from Nikola Tesla Airport. Free parking is available too.
In our hotel, expect a high level of comfort, quality service and affordable prices. The rooms are furnished with perfectly designed furniture, linens and terry sheets. The room decoration has been given utmost care to make your stay as enjoyable as possible.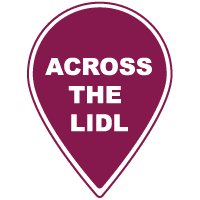 With buffet service and a variety of dishes.

Free high-speed Internet is available to guests.
It is possible to pay dunes, visas and mastercard cards.

We can arrange transfers to and from the hotel for you.

Free parking is provided for all hotel guests.
Smoking area is provided for smokers. Cara Lazara 35, 11500
Obrenovac, Serbia
+381 11 8721 210 | +381 65 8790746
info@royal-hotel.rs
GPS: lat 44.6471342 – long 20.1881104